The impact of feeling blue is significant to diabetes management. The depression-diabetes duo creates a vicious cycle, making it more difficult to gain control over the disease and your weight. In a study of nearly 4,500 people with type 2 diabetes conducted by the University of Washington in Seattle in conjunction with a health maintenance organization, those with depression exercised less, ate more fat and fewer fruits and vegetables, and were less likely to adhere to their prescriptions of blood-sugar-lowering, cholesterol-lowering, and antihypertensive medications.
Not surprisingly, dropping the ball on key aspects of diabetes management bodes poorly for your disease. "Being depressed raises your risk for diabetic complications, such as retinopathy, neuropathy, kidney disease, heart disease, and sexual dysfunction, in part because depressed people have a harder time motivating themselves to exercise, eat right, and perform the other tasks that good diabetes management requires," explains Kristin S. Vickers Douglas, PhD, ABPP, associate professor of psychology at the Mayo Clinic College of Medicine in Rochester, Minnesota. Because exercise is a way to lift mood and treat depression, being physically active is especially critical when you have depression and diabetes. But Dr. Vickers Douglas's research on people with type 2 diabetes shows that depression gets in the way of your ability to get moving. "Compared to people with type 2 who are not depressed, those with depression exercise less, count fewer pros and more cons to exercise (such as seeing exercise as difficult or too time-consuming), are less confident that they can perform the exercise or stick with a program, and don't view exercise as being as beneficial."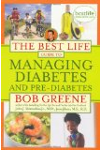 Just like denial, depression can get you into a vicious cycle. It can block good diabetes self-care. If you are depressed and have no energy, chances are you will find such tasks as regular blood sugar testing too much. If you feel so anxious that you can't think straight, it will be hard to keep up with a good diet. You may not feel like eating at all. Of course, this will affect your blood sugar levels.
Depression often affects motivation, so it can sometimes interfere with a person's ability to manage diabetes, says Eliot LeBow, a psychotherapist who specializes in diabetes. Watch the video for ways to make sure depression doesn't get in the way of managing diabetes.
Continue Learning about Diabetes and Depression