Development refers to changes over time, and in children it refers to changes in thought, behavior, and function. With children, we talk about age-appropriate neurodevelopmental milestones in broad areas of language, motor, and social-adaptive development. When an infant, toddler, or young child is not meeting some or all milestones within the window of expected age, we say that they have a developmental delay. This is really a temporary diagnosis or placeholder identifying a child as being at risk for a developmental disability.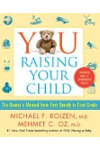 Continue Learning about Developmental Disorders

When a child is born with a developmental disability, sometimes called a birth defect, it means there is a chronic condition that will be a life-long challenge. Down syndrome; autism; and language, learning, vision or hearing prob...
lems are a few developmental disabilities. While these disabilities are typically present at birth, they can begin at any time up to age 22.
More