If something doesn't quite feel right, see if your child has any of these speech delay characteristics. The basic rules of thumb are that a child should be saying at least one word (however unclearly) by twelve months of age; at least twenty words by eighteen months; and putting two words together with a vocabulary of fifty words by twenty-four months. Another guideline is that a stranger should be able to understand 50 percent of what a two-year-old is saying, 75 percent of what a three-year-old is saying, and almost all of what a four-year-old is saying.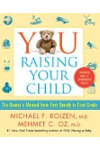 Continue Learning about Developmental Disorders

When a child is born with a developmental disability, sometimes called a birth defect, it means there is a chronic condition that will be a life-long challenge. Down syndrome; autism; and language, learning, vision or hearing prob...
lems are a few developmental disabilities. While these disabilities are typically present at birth, they can begin at any time up to age 22.
More