Parents should voice their concerns and observations to their child's physician when developmental delays first cross their minds, and docs should use developmental surveillance as part of routine pediatric care. This includes taking a careful history of the concerns, recording developmental milestones, and using standardized developmental screening tests.

If there is evidence of a developmental lag, the child needs an evaluation by a physician experienced in early childhood development such as a pediatrician, neurodevelopmental pediatrician, developmental-behavioral pediatrician, child psychiatrist, or pediatric neurologist, who will refer for further medical testing to identify any associated deficits such as hearing and vision problems. This should be done in tandem with a referral to the state early intervention system so that a clinician experienced in evaluating developmental strengths and weaknesses of young children can develop an educational-developmental intervention plan.

Services might include speech therapy, occupational therapy (for fine motor and/or feeding and sensory modulation problems), and/or physical therapy (for gross motor problems such as sitting and walking). The child may also be referred to an infant development specialist (for play and cognitive development) and/or behavioral specialist if he demonstrates aggression toward others and himself.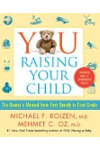 As a parent, your instincts will kick in if some important milestone fails to occur for weeks on end, and your child shows signs that she's not developing as expected or establishing the building blocks that will help her reach future milestones. That's the point where you want to get an opinion from a professional. Developmental delays can certainly indicate problems, especially in the areas of language and motor skills. Some may resolve themselves naturally by the time a youngster enters preschool, but ongoing delays may warrant a discussion with your doc.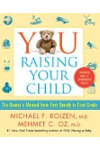 You should talk to your Pediatrician about your concerns. There is a wide range of what is considered normal development and your pediatrician will help you decipher between normal variant and delay. They will also help you coordinate any intervention when it is necessary. Many pediatric practices will do some screening with each well visit and will give you access to comprehensive screening tools/questionnaires when necessary. Your pediatrician will also have access to various resources available in your community to help. Many states have early intervention programs that are free and convenient and will not only help with diagnosis but schedule follow ups and provide trained professionals to help treat.
Continue Learning about Developmental Disorders