Before using benzocaine, aminobenzoate and tetracaine (also known as Cetacaine) you should know that, in rare cases, topical anesthetics (numbing agents applied directly to a part of the body) that contain benzocaine have been associated with a blood disorder known as methemoglobinemia. This disorder causes abnormal amounts of hemoglobin to build up in the blood, and can affect the blood's ability to carry oxygen. To guard against this, healthcare providers should use no more than the recommended dose of Cetacaine.
In addition, Cetacaine should never be injected or used on people who have shown previous sensitivity to any of its ingredients. Its numbing effect usually occurs within 60 seconds and lasts for about 30 minutes. Talk to your doctor about all pre-existing medical conditions, as well as any medications you are taking, before receiving Cetacaine.
Continue Learning about Dermatological Agent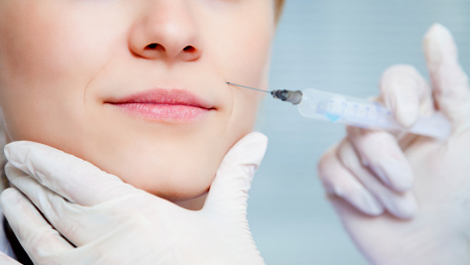 Dermatology drugs treat diseases of the skin. These drugs include topical, systemic and cosmetic products.