Elidel is a topical cream prescribed by doctors for the treatment of eczema. It is used by people who do not respond favorably to other treatments. It works by changing a person's immune system and blocking certain chemicals that cause the itching, redness, and inflammation associated with eczema. It is part of a class of drugs called immunomodulators.
Elidel cream is a nonsteroidal, topical immunosuppressant for use in mild to moderate eczema that comes in one strength and is used twice a day. There is little in the way of side effects and no tingling or burning of the skin. It is not absorbed into the deeper layers of the skin.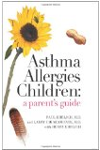 More About this Book
Asthma Allergies Children: A Parent's Guide
Asthma and allergies are at epidemic proportions. It doesn't have to be that way. Two experienced pediatric allergists tell everything a conscientious parent needs to know about these conditions,...
Continue Learning about Dermatological Agent