Injectable fillers are cosmetic products that dermatologists use to fill in wrinkles and creases in the face that tend to develop with age. Watch me discuss how injectable fillers work to make skin look younger.

Dermal fillers are most useful for reducing wrinkles and enhancing facial volume. The most popular fillers include hyaluronic acids including both Juvaderm and Radiesse. These are useful for both reduction of nasolabial folds, and the periorbital areas. The prominent wrinkles along the forehead, jowls, and midcheek regions can be smoothed out and enhanced volume leads to a more youthful appearance.
Injectable fillers are procedures that are used to eliminate wrinkles of the face and restore volume in the face. Learn more from Dr. Jeremy Warner from NorthShore University HealthSystem about injectable fillers.
Dermal fillers have become one of the most valuable tools in the dermatologists bag. In the past several years we have come to appreciate that by restoring volume to the aging face we can give it a much more youthful look. We can fill the hollows below the eyes, the temples and increase volume in the cheek area with dermal fillers. Fillers can also be used to soften laugh lines, marrionette lines and to enhance the lips. So in my opinion when it comes to dermal fillers, what's not to love?
Dermal fillers deliver volume and youthful plumpness to a sinking or flat section of the skin instantly. (Imagine refilling a lumpy, flat down pillow with fresh, fluffy feathers.) They can fill shadowy hollows under the eyes, plump up falling nasolabial folds (the creases from both sides of the nose to the outer corners of the mouth), or fill in sagging marionette lines near the mouth. This is such a breakthrough territory in cosmetic dermatology, and with the evolving quality and diversity of these fillers combined with developing techniques for their use, we can practically provide a face-lift using various fillers strategically injected. The cheek area becomes flatter with age, and filling in the apples of the cheeks can lend a rounder, softer appearance and make the face look younger.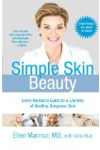 Continue Learning about Dermal Fillers