I know what you may be thinking, but lips don't have to have that look!
Restylane and other suitable injectable fillers are used to augment and enhance the shape and volume of the lips. Ideally, the result should be in harmony with your specific facial aesthetics and consistent with your own contours. The point of lip augmentation may not necessarily be to give you what you don't have, but perhaps to accentuate what you do like about your lips as well as to better define your natural lip anatomy. I believe that attention to the lips is a part of a holistic plan for facial rejuvenation. Have you considered improving the shape and fill of your lips? Follow me and let me know!
If a surgical procedure is not desired for lip augmentation, then "lips from a bottle" can be created. I prefer Restylane for temporary lip augmentation. After the lips are numbed with lidocaine, Restylane is injected slowly and carefully. It will last between six and twelve months. One of the advantages of Restylane is that we can add another syringe the following week if even larger lips are desired. Often a patient is not sure just how big her lips should be. In this case, I inject her lips with saline and have her look into the mirror. We record the amount of saline injected, and this is the amount of fat or Restylane that I use.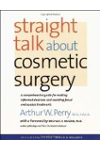 Continue Learning about Dermal Fillers