Fillers physically "fill" the space where wrinkle lines are. Most commonly used agents, hyaluronic acid filers, are placed in the middle layer of the skin and help to lessen the appearance of static wrinkle (those wrinkles that don't move, such as smile lines). These agents can last for up to 9 months and stimulate your skin to produce more collagen, which in long term makes the lines look better.
There are basically two types of dermal fillers. The first are fillers that when injected into the skin cause an immediate skin plumping. Collagen and hyaluronic acid fillers are examples of this type of dermal filler and give immediate improvement after they are injected. These fillers last 4-12 months disappearing gradually as the body metabolizes the filler material. The second type filler is referred to as a collagen stimulating filler. These fillers use particles like poly-L-lactic acid and calcium hydroxyappetitie which when injected into the skin cause the body to generate its own new collagen. These fillers take longer to show improvement but the results are more long lasting.
Injecting dermal filler into different levels of the dermis is similar to filling a jelly doughnut, in that a hole is pierced into a pressurized system. The extracellular matrix is the dough that holds the filler in place. Fillers are derived from four sources. Synthetic materials are silicone, calcium hydroxylapatite, poly-l-lactic acid, and polymethylmethacrylate (PMMA). These are the heavyweights, not just because of their permanent or semipermanent aspect but because they can be very dense, like calcium hydroxylapatite, or offer high volume, like poly-l-lactic acid acid (Sculptra). Sculptra is a solution - (more watery than other gel fillers) - that provides a great fill effect on a large area, but the downside is that the extra fluid dissipates quickly and requires refilling every three to five months for three to five treatments until it builds up and stimulates the body to build its own collagen.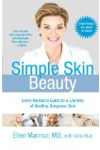 Continue Learning about Dermal Fillers