Yes! Absolutely, I believe this to be true. Of course this is a very personal opinion based on my direct experience. Consistent exercise paired with good nutrition was what helped me overcome depression and thank goodness I continue my prescription, as it has been my preventative medicine too!

Absolutely, it can! Studies have shown that regular exercise is as effective or more effective in treating and preventing mild to moderate bouts of depression as clinical drugs and treatment with a mental health professional. People who engage in regular physical activity report greater feelings of happiness, less depression, fewer bouts of negative feelings, and a greater over all sense of well being. Regular physical activity is one of the best things you can do for your mental health.

Exercising releases endorphins, which are chemicals that make you feel good. Exercising helps get your mind off things that are causing you depression. When you exercise and reach your fitness goal you gain confidence and self-esteem. When you have both confidence and self-esteem, you are able to cope with the everyday challenges a little better.


Exercise can have a positive impact on mood and self image and has been shown to improve depression symptom ratings in various populations. Many factors likely go into preventing depression, with exercise just being one of them. Regular exercise definitely plays a key role in managing current symptoms of mild to moderate depression.
Without a doubt. I believe:
1) The better we feel about our bodies, the better our outlook on life is.
2) The process of physical movement shifts our energy and in turn lifts our mood.
3) Stretching helps loosen our muscles, which in turn allows us to be more free physically, as well as mentally.
Yes! Depression can be prevented and often improved with exercise. A number of mechanisms may be involved, which include: (1) refocusing the mind away from negative inner chatter that promotes depression, (2) releasing feel-good brain chemicals (neurotransmitters and endorphins), (3) reducing immune system chemicals that worsen depression, (4) increasing body temperature, which may have a calming effect, or (5) providing more social interaction. Who cares why--just Move It and Lose It and lose depression in 2011.
There is a long answer to this as well but know that definitely regular exercise can help with those that suffer with depression. The reasons are many, increased levels of serotonin, increased blood circulation, and perspiring, but more than anything is the control you feel for your own being. Taking charge of your own health and wellness is empowering. Those people that suffer with chronic pain will begin to see a lessening of that pain once they start moving regularly. Don't look for or expect depression to lessen, just start moving and enjoying the expereince.
Research that has followed large groups of different types of people over a number of years has shown exercise participation to have a protective effect in terms of the development of depression. The results of these studies reveal that people who are physically inactive are more likely to develop depression than people who are physically active or those who become active over the years.
But what comes first? Are depressed people inactive or are inactive people depressed? Research with people diagnosed with clinical depression offers some insight into this question. Specifically, depressed people who are treated with exercise therapy have been found to significantly reduce their depression compared to depressed people who are inactive. Combined, results of these studies show that exercise prevents the development of the disorder in non-depressed people and reduces levels in people who are currently depressed. Although more studies need to be conducted, some researchers have argued that enough evidence exists to show a causal link between both aerobic and non-aerobic forms of exercise and depression (Biddle & Mutrie, 2001). This is very important as it means that lack of physical activity or exercise is actually a cause of depression.
Whether the case or not, there is no doubt that a relationship does exist between exercise and depression and that people, currently depressed or not, who are physically active are helping their state of mental health.
Consistent elements of depression are a negative mood and feelings of hopelessness. we all feel depressed from time to time. Clinical depression is persistent symptoms for a relatively long time or symptoms that interfere with daily life.Exercise has been provide to reduce depression even clinical depression. Exercise improves mood and is most effective when performed regularly. People who are mild to moderate we depressed experience the greatest reduction of symptomswith exercise. Regular exercise has been found to be comparable in effectiveness to medication and therapy for mild to moderate depression and exercise is often used in conjunction with these treatments.

Alongside the effects on depression, the research states that exercise provides an enhanced mood (feeling more positive and better able to deal with situations that come up), more clear thought process (the ability to think more quickly and make better decisions), better sleep (falling asleep more quickly, longer periods of deep sleep and feeling more refreshed in the morning), reduced stress (things are less stressful and dealt with in a less stressful way) and less anxiety (situations are less anxiety provoking and anxiety is dealt with in a more efficient way).
Research clearly shows that exercise can significantly reduce depression in people who are clinically depressed, and also in people who suffer less severe forms of depression. Engaging in regular physical activity appears to be just as effective as anti-depressant medication in reducing depression. Another benefit of exercise is that it is much more cost-effective, and does not come with any of the unwanted side effects that come with taking certain medications. In fact, engaging in regular physical activity comes with a bunch of positive side effects!

Serotonin and norepiniephrine are two neurotransmitters that are involved with mood and have antidepressive effects. During bouts of depression, serotonin and norepinephrine levels are lowered. However, exercise has an antidepressive effect because it naturally increases the levels of these neurotransmitters helping us feel better.

Throughout life many people experience bouts of depression related to stressful events that occur in their lives. Regular exercise offers a great way to help us reduce stress levels, and provides us with an effective way to cope and feel better in these stressful situations.

If you haven't exercised in a while, the thought of slipping into a pair of tight pants and a pair of running shoes might seem depressing in itself. Exercise, however, has been shown to be more effective than many anti-depressants in reducing major depression. Part of that may be attributed to the endorphin effect of exercise; we feel that sense of purpose and accomplishment that comes with regular exercise. Sometimes action has to come before motivation, and depressed folks need to act to prime their motivational engine.
Yoga, in fact, is specifically associated with decreased depressive symptoms and increased mood - perhaps partly because of the deep breathing that's done during the practice. In a similar way, spirituality is also associated with less depression.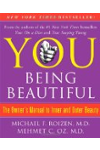 Continue Learning about Depression Prevention

There are plenty of things you can do to prevent depression or a depression relapse, such as eating a healthy Mediterranean diet, exercising regularly and staying connected to loved ones. Maintaining a consistent sleep schedule an...
d managing stress can also help with depression prevention.
More