One of the most respected researchers in healthy attitudes is Martin Seligman, Ph.D., psychologist and author of Learned Optimism. Dr. Seligman studied a condition called "learned helplessness." He found that when dogs were given unavoidable, inescapable shocks, they seemed to give up even trying to escape future shocks. That is, when they were given a chance to escape the shocks by jumping over a low barrier, they acted helpless and continued to accept the shocks. It was as if the dogs actually learned to be helpless. If the animals had the chance to escape from the start, they did not give up when they received future shocks; they did not become helpless. Instead, they figured out a way to escape the shocks.

Using his observations on learned helplessness, Dr. Seligman created a scale to measure this characteristic in humans. He then devised an experiment where he rated 172 undergraduates for learned helplessness. Using this scale, he was able to accurately predict which students would become sick in the subsequent six months. In another study of 13 patients with malignant melanoma, he showed that the absence of learned helplessness was a better predictor of survival than the level of NKCA (Natural Killer Cell Activity), an important immune predictor in the bloodstream.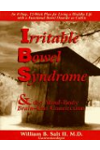 Continue Learning about Depression

Everyone feels "down" at times. Depression is more than occasional blues. When sadness and hopelessness just don't go awaywhen these feelings interfere with your daily life, when they affect your energy, your ability to sleepyou m...
ay need professional help. Depression can become a very serious illnessbut treatment like counseling and medication can help.
More