It is not certain what causes depression in children. You may feel guilty because you can't lift your child's mood, but you are not to blame for his depression. It is common for parents of a depressed child to worry they may have somehow set off the mood disorder. However, the depression isn't their fault, although it is true that stressful events such as parental illness or a divorce or separation can, in some cases, contribute to long-term depression problems in a child. If you are feeling guilty, overwhelmed or frustrated by your child's mood disorder, consider talking to a mental health provider. He or she can help you learn how to better cope with your feelings and your child's illness.
Although the exact cause of clinical depression is not fully understood, it appears to be a combination of several factors, including biological and genetic factors, environmental influences and childhood or developmental events. The incidence of clinical depression increases with age. Approximately 1 to 3 percent of children under 10 years of age qualify as depressed. In teens, the rate rises to 3 to 6 percent. The numbers are higher if other family members are depressed.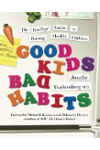 Continue Learning about Depression

Everyone feels "down" at times. Depression is more than occasional blues. When sadness and hopelessness just don't go awaywhen these feelings interfere with your daily life, when they affect your energy, your ability to sleepyou m...
ay need professional help. Depression can become a very serious illnessbut treatment like counseling and medication can help.
More