If you do have a child going through depression, learn all you can about this condition. And don't blame yourself. Join support groups and network with other parents going through this experience. A depressed child may shut you out, but don't walk away. Don't take it personally. Reassure your child that you are there for him and you are available to listen when he's ready to talk. This is a message that you may need to convey over and over because a depressed child probably feels unworthy of love and attention. Meanwhile, provide a structured environment for your child by sticking to daily routines and keeping regular mealtimes and bedtimes. Be firm and consistent in enforcing rules during this time.
From Good Kids, Bad Habits: The RealAge Guide to Raising Healthy Children by Jennifer Trachtenberg.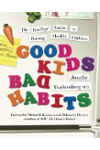 To help your child manage and cope with depression, try the following:

• Help your child follow her depression treatment plan, including taking any
prescribed medication.
• Encourage your child to get exercise by planning physical activities with
her, such as going on walks, hikes, or bike rides.
• Remind your child that you support and love her and that you'll be there
for her no matter what.
• Never tell your child to "snap out of it."
• Look out for signs of worsening depression.
• Be aware of the warning signs of suicide, such as giving away
possessions and thinking and/or talking about death a lot. Call your
child's mental health advisor right away if you notice warning signs of
suicide in your child.

Continue Learning about Depression

Everyone feels "down" at times. Depression is more than occasional blues. When sadness and hopelessness just don't go awaywhen these feelings interfere with your daily life, when they affect your energy, your ability to sleepyou m...
ay need professional help. Depression can become a very serious illnessbut treatment like counseling and medication can help.
More