Though there are different kinds of depression that can be brought on by different triggers, and may exhibit different symptoms, depressed minds do have similar qualities. Most of us tend to think that depressed people have murky brains, can't think straight, that they're not able to put life's ups and downs in perspective. Yet the opposite is true. Depressed people see the world extremely clearly (and accurately for them). They have a very crisp perception of reality, which is why they often feel down - because they see life's toughest moments so vividly. Because of their hypersensitivity, depressed people are often quite creative. Lots of musicians, artists (Hemingway, for example), and some very productive statesmen (Abe Lincoln) thrived between episodes of depression.
Another silver lining in all this? There can actually be a survival benefit to depression, in that it gives individuals the self-awareness to know their limitations and not take certain risks - the old idea of knowing when to hold 'em and knowing when to fold 'em.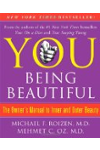 Continue Learning about Depression

Everyone feels "down" at times. Depression is more than occasional blues. When sadness and hopelessness just don't go awaywhen these feelings interfere with your daily life, when they affect your energy, your ability to sleepyou m...
ay need professional help. Depression can become a very serious illnessbut treatment like counseling and medication can help.
More