Estimates indicate that in 1999 approximately 27 million people suffered from a depressive disorder in the United States and an additional 29 million suffered from depressive symptoms. Estimates suggest that as many as 25 percent of adolescents experience at least one depressive episode before the age of eighteen. Up to 15 percent of individuals with severe major depression die by suicide.
According to the American Psychiatric Association, the lifetime risk for a major depressive disorder ranges from 10 to 25 percent for women and from 5 to 12 percent for men. The higher rates in women have been attributed to multiple causes, including societal discrimination; hormonal differences; the physiological and psychological demands of pregnancy, childbirth, and mothering; and the multiple expectations women face in their professional and family roles.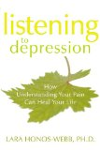 Depression may be nearly as common as the common cold, affecting as many as 90 percent of Americans at least once in their lives; it is the "headache" of mental illness, as some have labeled it. Clinical depression—depression that has been diagnosed by a physician—ranks second only to advanced coronary heart disease in the number of days patients spend in the hospital or disabled at home. Severe depression is more disabling than many other serious medical disorders, including lung disease, arthritis, and diabetes. And as we grow older, the risk of depression increases.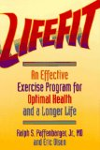 Depression impacts about 120 million people worldwide, with about 6% of men and 9.5% of women experiencing this condition. The World Health Organization predicts depression to become the second most burdensome disease by 2020, which means it will cost society, in terms of medical care, sickness and days lost from work, more than every other condition except heart disease.
Depression affects 7% of the population, including 10% of the population over the age of 18, during a single year. (Approximately 1 percent to 3 percent of children under 10 years of age qualify as depressed. In teens, the rate rises to 3 percent to 6 percent.) In the U.S., 19 million people will suffer from mood disorders this year.
Major depression is a major cause of disability in the U.S. and worldwide. Unipolar major depression is second only to coronary heart disease as the major illness contributing to disability in major market economies, and unipolar major depression accounts for 7% of disability adjusted life years, an international standard measure of disability.
Each year, 12% of American women and 7% of American men will experience depression. Over their lifetimes, approximately 20% of women and 10% of men will experience major depression. Whether examined for one year or for the entire life span, approximately twice as many women as men will be affected. Women between the ages of 18 and 45 compose the largest proportion of people with major depression.
In the U.S., nearly 17% of the population has depression that requires medical attention. Of these people with depression, one-third have chronic or long-lasting depression. Many of the rest have residual effects of depression along with periods of normal mood. About 4% of the population has bipolar disorder with the mood swings from depression to hypomania to mania.
An estimated six million men in the United States have a depressive disorder—major depression, dysthymia (chronic, less severe depression), or bipolar disorder (manic-depressive illness)—every year. Although these illnesses are highly treatable, many men do not recognize, acknowledge, or seek help for their depression.
While both men and women may develop the standard symptoms of depression, they often experience depression differently and may have different ways of coping. Men may be more willing to report fatigue, irritability, loss of interest in work or hobbies, and sleep disturbances rather than feelings of sadness, worthlessness, and excessive guilt, which are commonly associated with depression in women. Also, tragically, four times as many men as women die by suicide, even though women make more suicide attempts during their lives.
The truth is, depression is a real and treatable illness. It can strike at any age, from childhood into late life. With proper diagnosis and treatment, the vast majority of men with depression can be helped.
This answer is based on source information from the National Institute of Mental Health.
A World Mental Health Survey conducted in 17 countries found that on average about 1 in 20 people reported having an episode of depression in the previous year. Depressive disorders often start at a young age; they reduce people's functioning and often are recurring. For these reasons, depression is the leading cause of disability worldwide in terms of total years lost due to disability.
Depression has become much more widely recognized for the physiological and psychological disease that it is. More than 11 million people take medication for depression, and the World Health Organization lists depression as the second leading cause of disability problems related to illness.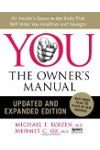 When it comes to depression America ranked No. 1 in 2004.
Statistics revealed that in one year, 9.6 percent would experience chronic depression, major depression or bipolar disorder. By comparison, Nigeria reported a 0.8 percent rate of depressive illnesses. What explains the difference? It may be because Americans are somewhat willing to accept mood disorders as illnesses and to admit depression. In some countries—Nepal, for example—it is against the law to be mentally ill. In some places, people who suffer from depression are ostracized.
Experts estimate that women are twice as likely to suffer from chronic depression or major depression. However, experts are unsure why this discrepancy between genders exists.
Chronic depression is characterized by long-lasting symptoms of two years or more.
Approximately 20.9 million American adults, or about 9.5% of the U.S. population ages 18 and older in a given year, have a mood disorder. Mood disorders include major depressive disorder, dysthymic disorder, and bipolar disorder. Major depressive disorder affects approximately 14.8 million American adults, or about 6.7% of the U.S. population ages 18 and older in a given year. Major depressive disorder may be more prevalent in women than in men. However, we still don't know if depression is truly less common among men or if men are less likely to recognize, acknowledge, and seek help.
Women are twice as likely to have depression as men, although no one knows why. Hypotheses run the gamut. Some researchers believe that women face more discrimination and often have to juggle more social roles. Others see the disparity as stemming from biological (largely hormonal) differences. Approximately 10 percent of women suffer from depression during pregnancy, and many suffer with postpartum depression after giving birth. In addition, women tend to have a higher incidence of hypothyroidism (low function of thyroid), which is also associated with depression.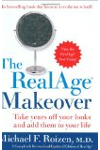 Depressive disorders are a common and treatable mental disorder. According to the World Health Organization, depressive disorder is the fourth leading cause of total disease burden and the leading cause of disability worldwide, and the most common cause of disease in middle-income and high-income countries. Based on the most recent survey data, the U.S. Centers for Disease Control and Prevention estimates:
16.2% of adults will experience depression at some point in their lifetime.
9.1% of adults meet the criteria for current depression.
4.1% of adults meet the criteria for major depressive disorder.
6.7% of adults experienced a major depressive episode in the past 12 months.
11.7% of women as compared with 5.6% of men will suffer from depression during their lifetime.
6.5% of whites, 4.6% of blacks and 5.2% of Hispanics will suffer from some form of a depressive disorder during their lifetime
Depressive disorders are more common among people who have chronic conditions.
One in five teens qualify as clinically depressed. According to Mental Health America's estimates, 20% of teens are clinically depressed, and the real tragedy lies with how their parents and teachers approach the subject. Because so many dismiss the symptoms of depression as mere adolescent adjustments, a disconcerting number of these teens go without the treatment they need to enjoy a healthy, happy life.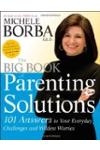 Continue Learning about Depression