Overcoming learned helplessness can be achieved by writing out the ABCDEs of the situation. For example: Johnny is having a bad day at work because his irritable bowel syndrome (IBS) is acting up. He feels uncomfortable and has less patience than usual. His short fuse causes him to yell at one of his difficult and argumentative customers in public. Johnny has always been a good worker in the past but after his outburst, he goes into a panic and is sure he will lose his job. He apologizes to the customer, but nevertheless, Johnny cannot let go of his anxiety about the situation. It continues to haunt him and deplete his energy and self-esteem.

Johnny can address his anxiety and overcome his learned helplessness by writing out the ABCDEs of the situation.

A. Adversity: Johnny yells at a customer.

B. Beliefs: "I am out of my mind." "I don't know how to get along with people."

C. Consequences: (of his negative beliefs) "I'll never be able to hold a job. I'm a loser."

D. Dispute: "I only lost it this one time. It's never happened before. I don't feel good today -- my IBS is acting up and this is a really difficult customer. I can learn more about dealing with difficult customers so this doesn't happen again. I am generally a respectful and 'in-control' person. I can learn new ways to minimize my symptoms of IBS or do a deep breathing exercise to relax."

E. Energize: Johnny feels better having attacked his irrationally negative beliefs about the situation and he stops taking the problem so personally, realizing it is a temporary setback (not permanent) and that it is limited to this one incident and is not pervasive.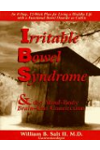 Continue Learning about Depression Treatment

Because it is a multi-faceted condition, treatment for depression is multi-faceted as well. Minor depression can often be treated with therapy and a few simple lifestyle changes, while chronic or major depression treatment can req...
uire medication in addition to therapy. In some severe cases, electroconvulsive therapy (ECT) may be used. It's important to work with your mental health professional to determine which course of treatment for your type of depression is most appropriate.
More