Ask your prenatal care provider to recommend a psychiatrist, clinical nurse specialist, or other medical provider who is experienced with prescribing medication. The potential benefits and harms of antidepressant medicines during pregnancy should be considered on an individual basis, taking into account the severity of your depression.

Many medicines for depression belong to a class of drugs known as selective serotonin reuptake inhibitors (SSRIs). SSRI medications include Prozac, Zoloft, Paxil, Lenox, Celexa, and Lexapro. Wellbutrin, Remeron, and Effexor are also widely prescribed; while these drugs are not SSRIs, they act on the brain in similar ways. All of these drugs are considered "second-generation" antidepressants because they have largely replaced the older tricyclic antidepressants. These psychotropic medicines affect the central nervous system and may restore emotions or moods to normal. While antidepressant medications are widely believed to be effective and are clearly helpful for some people, there is some controversy over how effective and how safe they are.

One large review of research studies found that these drugs are only slightly more effective than placebos. The 2006 FDA review looked at 372 placebo-controlled antidepressant trials that included nearly a hundred thousand people. It found that four out of ten people who received a placebo improved, while five out of ten people who received an antidepressant improved. This means that only one additional person out of ten responded to treatment with antidepressants.

Pregnant women, who are struggling with other problems, such as bipolar disorder (commonly called "manic depression" and anxiety, may be offered other medicines in addition to or instead of the second-generation antidepressants. If a doctor suggests any medicine, make sure that you are fully informed about all the possible benefits and adverse effects of the medicine.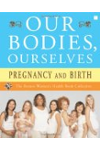 More About this Book
Our Bodies, Ourselves: Pregnancy and Birth
ALL THE INFORMATION YOU NEED TO MAKE WISE DECISIONS ABOUT YOUR PREGNANCY AND THE BIRTH OF YOUR CHILD -- FROM THE EDITORS OF THE CLASSIC "BIBLE OF WOMEN'S HEALTH" Pregnancy and birth are as ordinary...
One in four women will suffer from depression at some point in their life, so it is a condition that I commonly see, and I feel comfortable treating it and making the patient aware of symptoms and signs while pregnant. Some patients haven't had any symptoms for six months to a year and can be weaned off their depression medication. Patients with severe depression -- I don't want them to just stop their medication when they become pregnant, without consulting a physician. In some cases it is better if they do continue.

Studies show that people with major depression, when they're taken off their medication, have a 50% chance of a relapse of major depression. I watch for those symptoms closely during pregnancy.
The decision whether or not to stay on medications is a complicated one that should be discussed with your doctor. Medication taken during pregnancy does reach the fetus. In rare cases, some antidepressants have been associated with breathing and heart problems in newborns, as well as jitteriness after delivery. However, moms who stop medications can be at increased risk for a relapse of their depression. Talk to your doctor about the risks and benefits of taking antidepressants during pregnancy. Your doctor can help you decide what is best for you and your baby.
This answer is based on source information from the National Women's Health Information Center.
I know that many moms-to-be like to avoid medications altogether for fear of dousing their babies with pharmaceuticals. While there's been conflicting data on antidepressant medications and adverse effects, it does appear that a class of antidepressants called SSRIs have fewer side effects than the disease itself. In fact, most human studies show that SSRIs have not led to an increase in birth defects.
Most experts believe that the SSRIs need to be taken with a side dose of professional therapy to be most effective. And remember that when medications are "medically necessary," avoiding them only prolongs the agony. Ultimately effects on pregnancy seem to be the same for those who treat depression with medication and those who don't. There's no reason to suffer when you don't have to.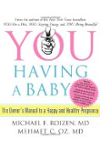 Continue Learning about Depression Treatment

Because it is a multi-faceted condition, treatment for depression is multi-faceted as well. Minor depression can often be treated with therapy and a few simple lifestyle changes, while chronic or major depression treatment can req...
uire medication in addition to therapy. In some severe cases, electroconvulsive therapy (ECT) may be used. It's important to work with your mental health professional to determine which course of treatment for your type of depression is most appropriate.
More