If you are depressed, do your part to help yourself, and don't hesitate to get help from a psychologist or other mental health professional. Ask your primary care physician, friends and local diabetes support groups for referrals. Psychotherapy, such as cognitive behavioral therapy, and antidepressant medications are effective in treating depression. The National Institute of Mental Health has free reading materials to help you understand depression and lists local mental health services in your area. The National Mental Health Information Center of the Substance Abuse and Mental Health Services Administration has an online services locator that can help you find local resources for emotional well-being. Treatment cost, availability, the severity of depressive symptoms and treatment preferences are all considerations when determining the best treatment; your doctor can help you sort through your options.
Additionally, ask your doctor about supplementing with omega-3 fatty acids; recent research suggests that they may reduce the incidence of, as well as treat, depression in people with type 2 diabetes.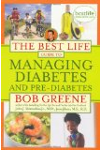 The symptoms of hyperglycemia (high blood sugar) are so similar to depression that people with diabetes are sometimes misdiagnosed. In this video, Eliot LeBow, a psychotherapist who specializes in diabetes, discusses ways you can make sure you're receiving the appropriate treatment.
People with diabetes are at greater risk for depression. In general, there are two types of treatment for depression:
Psychotherapy: Psychotherapy with a well-trained therapist can help you look at the problems that bring on depression. It can also help you find ways to relieve the problem. Therapy can be short term or long term. You should be sure you feel at ease with the therapist you choose.
Medication: If medication is advised, you will need to consult with a psychiatrist (a medical doctor with special training in diagnosing and treating mental or emotional disorders). Psychiatrists are the only mental health professionals who can prescribe medication and treat physical causes of depression.
Today, depression in diabetes is treated several ways. Treatment includes medication (often called antidepressants), psychotherapy (also called talk therapy), or a flexible combination of both with relatively good results, comparable to those for patients who have depression but not diabetes.
Family members are a large part of successful diabetes treatment. Family members and close friends are an especially important support system, as they can make you feel like you are not alone in dealing with your diabetes. They can also help you gather information and knowledge, and help you implement your lifelong diabetes treatment plan.
Treating your depression is very important because those with diabetes and depression often have poorer outcomes. Depression and diabetes has been associated with poor medication adherence, poor glycemic control and with an increased prevalence of complications in Type 2 diabetes. Successful treatment of depression in pre-diabetes is also associated with improved adherence to life-style changes and adherence to medication.
Continue Learning about Depression Treatment