Regular exercise has been shown in numerous studies to be as effective as or more effective than antidepressants and therapy in improving mild to moderate depression. Exercise improves mood and is most effective when performed regularly. It has been shown to decrease resting heart rate, reduce blood pressure, reduce levels of the stress hormone cortisol, all of which help to decrease the physiological causes of stress in the body. Exercise has also been shown to release endorphins and catecholamines, which are "feel good" hormones that also help reduce stress and increase feelings of well-being.
Regular exercise can be as little as 20 – 30 minutes per day of increased physical activity. There is no magic number at which stress is reduced
A number of studies show that exercise can reduce depression—either as an alternative to other types of treatment, or in addition to them. And you don't have to be a runner or gym fanatic to reap the benefit. You can achieve positive mood effects from far less strenuous physical activities. Adding mild movement to a sedentary life can reduce your depressive symptoms even if your fitness level remains unchanged. What's more, physical activity lessens depression regardless of your pre-existing health conditions and may insulate you against future depressive symptoms.
Hopefully if you are feeling depressed you will be able to find a way to snap out of that depression and be happy once again! One great way to assist will be to walk or take part in some form of exercise.
If you choose to walk then try to find an area that is quite, take in all the sounds of natures, and take slow controlled breaths. If an area such as this will not be available then try to find some calming music and go out for your walk. Regardless, you should be able to take full advantage of your walk with deep breath. Focusing on breathing will help decrease your heart rate and help relax your body to bring your out of depression.
Exercise is one of many tools that can bring relief to depression. Many studies have shown that exercise can fight mild to moderate depression because it:
Increases your sense of mastery, which helps if you don't feel in control of your life
Increases your energy
Increases self-esteem
Provides a distraction from your worries
Improves your health and body, which can help lift your mood
Helps you get rid of built-up stress and frustration
Helps you sleep better
Being active can help keep away the symptoms of major depression. If sleep problems or low energy interfere with your desire to be active, remind yourself that exercise is a fast-acting form of relief that can give your mood and self-esteem a boost. Being physically active boosts blood flow to your brain and moderates your brain chemical balance, upping levels of serotonin, dopamine, and endorphins (three feel-good hormones) while reducing stress hormone levels. If you're new to exercise, take it slow. Set a doable goal, such as a short walk. Exercise outdoors if possible—especially if you're stressed—or try simple yoga poses. Don't beat yourself up if you can't do long or vigorous exercise at first. As you can, slowly add time and intensity to your workout.
Exercise has significant emotional benefits: It helps ease depression, anxiety, and other psychological disorders. Depression is a widespread, though often undiagnosed, problem among older people. Doctors have known for years that exercise, particularly when done in a social environment, helps relieve clinical depression. Exercise also reduces anxiety disorders and improves mental health in other ways. Even for those who have not been diagnosed as having a mental health problem, exercise is a known mood lifter, and those who exercise feel happier and more upbeat.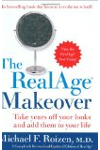 Continue Learning about Depression Treatment