You can change your attitude to ease depression. Here's how:

1. Feel all of your feelings without the need to understand or justify them. When they no longer feel good, let go of them.

2. Make life a "no-fault" system. This means no blame, no fault, no guilt, no judgment, and no expectations toward yourself or anyone else. If you find yourself judging somebody, simply stop yourself as soon as you notice it. And no judging yourself for judging others.

3. Learn to keep your attention focused on what feels good. We sometimes are given the misconception that paying attention to our problems is more realistic. Not so. Life is like a massive buffet with thousands of options. You can choose where you want to put your attention-so put it on things that feel good. If a problem truly requires your attention, it will feel good to focus on it and handle it. Otherwise, it's like filling your plate at that buffet with only things you don't like.

4. Look on the bright side. According to the Mayo Clinic Health Letter in 2009, cultivating a positive outlook can improve health and decrease the risk of depression. You're also likely to live longer.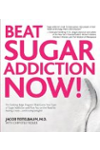 Continue Learning about Depression Treatment

Because it is a multi-faceted condition, treatment for depression is multi-faceted as well. Minor depression can often be treated with therapy and a few simple lifestyle changes, while chronic or major depression treatment can req...
uire medication in addition to therapy. In some severe cases, electroconvulsive therapy (ECT) may be used. It's important to work with your mental health professional to determine which course of treatment for your type of depression is most appropriate.
More