For the most part, symptoms in kids are the same as those in adults. But in younger kids, you're more likely to notice behavior changes like bedwetting, tearfulness, or self-destructive actions (like head banging). Your child might complain about stomachaches or headaches, or say things like "I never do anything right." A teen might become overly secretive, sullen, or sleepy. These things don't always mean a child is depressed, but you should monitor them nevertheless. Severe or ongoing symptoms are a particular concern.
The symptoms of depression in children and teenagers include:
Period of sudden sadness
Loss of interest in usual activities such as sports or music
An unexpected decline in grades
Talking about suicide, death or hurting himself or herself
The symptoms of depression in children and teenagers include a period of sudden sadness, loss of interest in their usual activities such as sports or music and an unexpected decline in grades. Another warning sign would be if the child or teenager talks about hurting him- or herself, death and suicide.
Know signs and symptoms of depression and suicidal feelings from the American Academy of Child and Adolescent Psychiatry. Are any of these signs ones you've noticed in your college teen?
An increase in physical ailments. Headaches, stomachaches, nausea, sweaty palms, sleeplessness or always sleeping that don't lessen with over-the-counter medication and rest.
A marked, sudden, or intense change. Something is radically different about your teen's personality, temperament, or normal behavior that just is not right.
The pain or symptoms don't go away. It lasts everyday or becomes more intense, or just comes and goes, and nothing is easing your teen's pain.
Your teen is preoccupied with death or feelings of hopelessness. He is drawing, writing or asking about death, giving away personal belongings, or saying "What's the use?"
The sadness interferes with her daily life. Her social, academic or family life is affected. Withdrawal from friends, family, and regular activities. Loss of interest in pleasurable activities
Unusual neglect of personal appearance, marked personality change
Persistent boredom, difficulty concentrating, or a decline in the quality of schoolwork
Not tolerating praise or rewards; complains of being a bad person or feeling rotten inside
Take these behaviors seriously and immediately seek assistance from a qualified mental health professional.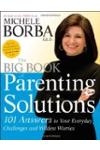 Symptoms of depression vary by age and can often be hard to identify in children who don't express their feelings in the same way as adults. Infants and preschoolers are unable to use language to describe sadness, so they might express depression by not showing interest in activities, withdrawing from caregivers, experiencing developmental delays or gaining an inappropriate amount of weight.
School-age children are able to use words more, but they may not understand the stresses in their lives as "depression." Instead, they might show sadness through low self-esteem, physical complaints (e.g., headaches and stomachaches), anxiety or irritability. It's especially difficult to distinguish between depression and normal periods of moodiness in adolescents.
Some signs of depression to look for include inability to take pleasure in activities, excessive sleep, weight change, substance abuse or recurrent thoughts of death or suicide.
Children and teens experience feelings of sadness, loss of interest, helplessness and hopelessness—and even irritability, insecurity and aggression—same as do adults. Differences are noted in that psychotic features don't usually present in childhood depression like it does in adult depression. Another difference is that children and teens generally experience more somatic symptoms of depression than adults. Symptoms may present in the form of headaches, stomach pains, cramps and muscle aches or "just feeling sick".
As a group, children and teens haven't developed mature language skills and often under-report feeling depressed. Those who are good at being expressive often don't fully realize that what they're going through is depressive in nature—and chalk it up to being "tired" or "not feeling good". Though the mood disorder of depression has a set of symptoms and experiences that are broad and well defined, a good rule of thumb is to understand that children aren't as developed as adults in self-awareness.
Symptoms of depression in children and teens include the following:
Weight loss or weight gain.
Sleeping too much or too little
Declining school grades
Difficulty concentrating or remembering
Frequent fatigue
Loss of interest in previously enjoyable activities
Feelings of sadness, irritation or pessimism in someone who's usually happy, friendly and positive.
As primary caregivers, parents are in the best position to first notice signs of depression in children. But identifying changes in the moods of adolescents and teenagers can be hard because their personalities are changing as they grow. Parents should look for any significant behavior shifts that affect a child's mood.
Sometimes people think depression is just sadness and withdrawal, but anger and irritability are signs as well. When changes happen across the board and affect how well children and teens are doing in school and at home, it's time to start asking the child more questions and getting help.
While a clinical diagnosis of depression depends on presentation of several symptoms together, parents who notice two or three signs—for two weeks or more—should seek treatment for their child.
Continue Learning about Depression Symptoms

Depression is more than just a low mood. Symptoms of depression include chronic sad feelings lasting up to two weeks, lack of interest in activities normally enjoyed, sleep disruption, overeating or appetite loss, feelings of guil...
t or worthlessness and a preoccupation with death/suicide. Depression symptoms also differ in men and women; the onset may follow highly stressful events such as physical and emotional trauma. Men tend to be more irritable and act out while women often cry or sleep more.
More