The most common medically unexplained symptom associated with depression is pain.
Pain may involve a variety of areas: the head (headache), neck, back, chest, abdomen, pelvis, extremities, and widespread body ache. Other symptoms associated with depression include fatigue, insomnia, and change in body weight (gain or loss). Chronic pain and depression are tightly linked. Over one-half of depressed patients suffer from pain, and more than one in four patients who suffer from chronic pain report depression.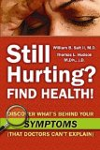 Many individuals with major depression experience vague aches and pains, which are not specific to any one area of the body and do not match the typical description of any pain syndromes. Nevertheless, these painful symptoms add to the overall level of disability that is associated with depression. Patients with depression commonly have other comorbid medical illnesses, such as cardiovascular disease, diabetes, arthritis, and stroke, which may also be responsible for the painful symptoms they experience.
Children, adults, and teens can all experience physical symptoms from depression. Those experiences can include headaches, stomachaches, cramps, and other aches and pains that don't go away. If you suspect someone is depressed, have them talk to a doctor. Depression treatment is available.
While major depression is considered a mental health problem, it's not uncommon for a depressed person to experience an array of physical health symptoms as well. Your loved one may have more and more physical complaints, such as constipation, back pain, or stomach aches. "It's a focus on body functions," says Ian Cook, MD, professor of psychiatry and director of the Depression Research and Clinic Program at UCLA. "It may be a way of not confronting the depression directly or it may be biological. When you are depressed, sensitivity to body sensations increase."
The causes of depression can be physiologic and/or psychological. Although we think of depression as a mental and emotional problem, many depressions actually have underlying organic causes. For example, people diagnosed with clinical depression frequently have low levels of the hormone serotonin in the brain, indicating a biological origin for what seems to be a psychological condition. Furthermore, there are almost always physiological symptoms, including sluggishness, sleeplessness, loss of appetite, a general sense of helplessness or uselessness, and, at times, suicidal tendencies.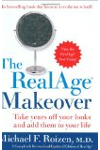 Continue Learning about Depression Symptoms

Depression is more than just a low mood. Symptoms of depression include chronic sad feelings lasting up to two weeks, lack of interest in activities normally enjoyed, sleep disruption, overeating or appetite loss, feelings of guil...
t or worthlessness and a preoccupation with death/suicide. Depression symptoms also differ in men and women; the onset may follow highly stressful events such as physical and emotional trauma. Men tend to be more irritable and act out while women often cry or sleep more.
More