To monitor symptoms of depression in bipolar disorder, in a journal, answer the following questions about your life up to this point:

1. Which symptoms of depression have you ever had and when did they occur? (Write down the month and year of each occurrence; if you cannot remember exactly, estimate.)

2. Approximately how long did these symptoms last (days, weeks, months)?

3. How severe were your symptoms for each occurrence? (Use a scale of 0 to 10, with 10 being the most severe.)

4. How did these symptoms express themselves (for example, problems at work, sleeplessness, sleeping too much, lack of appetite, suicidal thoughts, and so on)?

5. What was the outcome of these behaviors (for example, interpersonal conflict, missed work, inability to perform household duties, and so on)?

This information will help you understand how depression has affected your life so that you can start considering what steps to take to change your behavior in ways that minimize your symptoms. Your mental healthcare provider will also use this information to help make decisions about diagnosis and treatment.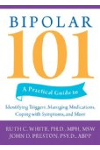 Continue Learning about Depression Symptoms

Depression is more than just a low mood. Symptoms of depression include chronic sad feelings lasting up to two weeks, lack of interest in activities normally enjoyed, sleep disruption, overeating or appetite loss, feelings of guil...
t or worthlessness and a preoccupation with death/suicide. Depression symptoms also differ in men and women; the onset may follow highly stressful events such as physical and emotional trauma. Men tend to be more irritable and act out while women often cry or sleep more.
More