Depression is an important cause of sexual problems for both men and women. A complicated relationship exists between depression and sexuality, though. Depression can be both the cause and the result of sexual problems. For example, loss of desire can be a symptom of depression. Or it may appear first and provoke depression. A lack of interest in sex can lead to relationship problems, feelings of inadequacy and other emotional issues, which in turn can result in depression. Libido isn't the only aspect of your sexuality affected by depression. Women may be less likely to have orgasms when they are depressed. And in one study, depressed men were twice as likely to experience erectile dysfunction as those who weren't depressed.
A poor sex drive is a hallmark symptom of depression. But having sex can temporarily boost feel-good neurochemicals, such as oxytocin, says neuropsychologist Marsha Lucas, PhD, author of Rewire Your Brain for Love.
In this WisePatient video, Dr. Lucas explains how depression, and depression treatment with antidepressants, can affect your libido.
Depression can dampen your sex drive. Brain chemicals that normally send blood to sex organs run low or become imbalanced in depression. This can lessen or stop sexual desire. In some cases, sexual pleasure is affected by the low level of chemicals in the depressed brain. Depression can also put stress on a relationship, making it even more difficult to maintain sexual intimacy.
One symptom of depression is a lack of sexual desire. But sex with a loving partner could help a person manage depression.
It is very likely that orgasms are accompanied by a release of endorphins that then cause a sudden release of the neurotransmitter dopamine. It is dopamine that is likely to be the specific molecule activating pleasure centers in the brain. This also results in generalized relaxation and may promote sleepiness.
The emotional factors are numerous. Probably topping the list is the feeling of closeness and bonding to another during and following orgasms. A part of the emotional aspect of sex is to produce a calming feeling, especially related to reducing separation stress (people, at least for a while, feel less alone).
Satisfying sexual relation can also be a source of comfort as it can provide assurances of being loved by another. This may be especially true if sexual interactions transmit the message that the sexual partner is sensitive to the other and interested in providing pleasure to him or her.
It makes sense that if you create a holistic treatment plan for you or your partner's depression, your sex life can get much better.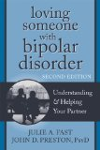 Continue Learning about Living With Depression