When you're depressed is when you need exercise the most, but it's also the time you least feel like doing anything. If depressed, you may not spend much time moving at all, but the goal is to start by adding a little every day. It may feel like a workout just to get out of bed in the morning, but making it a habit like brushing your teeth will make it easier for you to maintain a program of activity, no matter how depressed you are. You may have been more active before your depression, but doing something is better than nothing. It may be very difficult to start moving, but it will ultimately improve your mood and make you healthier as it boosts your immune system, which gets weakened by depression. Even when sitting on the couch, you can do leg raises, or you can walk the hallway of your apartment or home, or the stairs in your building if you don't want to face the world. Whatever exercise you do, it's better than just sitting or lying there.

One way to increase the likelihood of continuing or beginning an exercise program when you're depressed is to get an exercise buddy or two, or if you can afford one, an exercise trainer. Having people to exercise with gives you a sense of responsibility, not only to yourself but also to others who expect you to show up. You may choose to give them permission to call you if you don't show up or to call you every morning to make sure you show up. Giving a personal trainer permission to call you an hour before exercise time would encourage you to continue. If you have a dog, taking your dog for a walk will get you out of the house for at least a few minutes each day.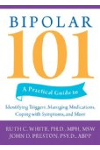 Continue Learning about Living With Depression

Living with depression can feel like a challenge, but with the right tools, you can learn to successfully manage your condition. It's important to follow the recommendations of your primary healthcare provider, take any depression ...
medication as prescribed and utilize the social supports around you. It's also important to eat well, get enough sleep, exercise and keep track of your depression symptoms.
More