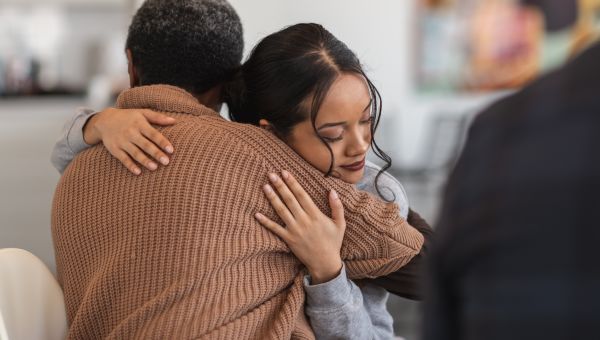 Being a good caregiver to a loved one with major depression starts with taking care of yourself.
Caring for a family member or friend with major depression (also called clinical depression, major depressive disorder, or MDD), can be rewarding, but being a caregiver comes with risks to your own health, including stress, anxiety, and even depression.
Since caregivers are so focused on tending to the patient with major depression, it's easy for them to overlook their own needs, says Christina Irving, family consultant for the Family Caregiver Alliance, the advocacy group of the National Center on Caregiving. "They might say, 'I'm happy' or 'I'm OK,' when they're the ones who need help," Irving says. "A lot of the time they're not thinking about how they're doing."
The most important step when you're a caregiver, Irving says, is to acknowledge that you have needs, too. Acknowledging this will help you and the person you're caring for. "If you don't care for yourself, it makes what you're doing even harder each and every day," Irving says.
Taking care of yourself means scheduling regular breaks to participate in activities you enjoy, including exercise, which can help you sleep better. You should also plan a visit with your doctor to evaluate your overall health. A caregivers' support group or even one-on-one counseling can help you cope with the stress of caregiving.
As a caregiver of someone who suffers from major depression, it's easy to become isolated, so let friends and family lend a hand. Irving notes that caregivers don't always know how to ask for help or what to ask for help with. Valuable help can be as simple as asking a family member to stay with the depression sufferer so you can run errands, such as picking up groceries, attending a support group, or working out at the gym. Social support can also come in the form of asking friends to bring dinner or pick up items while they're out.
Be realistic about how much you can do. "It's okay to set boundaries and to say 'no,'" Irving says. "It doesn't mean you're not doing a good job as a caregiver."
If the stress of caregiving occasionally makes you blue or angry, that's normal, Irving says. "You're going to get upset sometimes," she says. "It just means you need more support and more help."
Medically reviewed in October 2018.