It is uncertain whether depression can lead to cardiovascular disease, but the stress of untreated depression can put strain on the heart. This can result in high blood pressure, damage to arteries and other problems that force the heart to work harder. People with depression are more likely to have a heart attack or develop a heart problem. Also, people with both heart disease and depression run a greater risk of getting heart attacks and blood clots.
The American Heart Association suggests that all people with heart problems get screened for depression. This is because of the strain that depression can put on the heart. Talk to your doctor about getting screened for depression.
The relationship between depression and heart disease is a two-way street. Not only does depression appear to promote heart disease, but it can also result from a heart attack. Studies suggest that people who are depressed are about twice as likely to develop coronary artery disease, and that people who already have heart disease are three times as likely to be depressed as others. About one in five people become depressed after having a heart attack. Finally, depression is an independent risk factor for a subsequent heart attack in people who've already had one. This may be in part because people who are depressed are less likely to take proper care of themselves—they might continue to smoke, fail to take their medications regularly, or not exercise enough.
Whether you've had a heart attack or not, if you feel depressed, tell your doctor. Depression can be treated successfully with antidepressants, psychotherapy, or both. Treating depression can make you feel better and decrease your heart attack risk.
Researchers believe that depression may contribute to heart problems. Here are a few obvious reasons that people who are suffering from depression may be more prone to heart disease:
People suffering from depression are more likely to smoke, to drink excessively and to forego exercise.
Depressed people are less likely to take their heart medication if they have already been diagnosed with heart problems.
The mental stress that accompanies depression may increase the formation of plaque in the arteries.
The state of depression could boost the production of fatty acids and free radicals, which damage the lining of blood vessels.
Elderly people are the most likely to suffer from depression due to heart disease. They are also the least likely to seek treatment when they experience symptoms of depression. Women are more likely to be depressed than men, and those living alone also are more likely to be depressed.
Clinical studies have repeatedly shown that depression increases the risk for first cardiovascular events, and for patients that have cardiac events, depression worsens longer term outcome. It is unknown whether depression itself causes the increased risk or if it's related to behaviors that accompany depression. What remains yet unproven is whether treating depression will reduce the risk for future cardiac disease, but putting aside that question, treating depression itself will improve quality of life, and it is thus recommended to do so.
Not only is depression linked to heart disease, but many people diagnosed with heart disease are subsequently at risk for depression—especially female patients. As cardiologist Dr. Nieca Goldberg says, women under age 60 are particularly susceptible to depression because a heart attack is such a major psychological trauma, especially when it occurs at a younger age. Studies show, she adds, that depression is an important risk factor for adverse outcomes in cardiac event survivors:
"It's a life-changing, stressful event. It's a shocking experience. There are constant concerns among survivors about whether they are going to be able to return to their usual life."
Major depressive disorder is a risk factor in the development of incident coronary heart disease events in healthy patients and for adverse cardiovascular outcomes in patients with established heart disease. For people with heart disease, depression can increase the risk of an adverse cardiac event such as a heart attack or blood clots. For people who do not have heart disease, depression can also increase the risk of a heart attack and development of coronary artery disease.
About one in five people will have an episode of major depression in their lifetime. That number climbs to about one in two for people with heart disease.
Depression is linked to heart disease. The biggest single indicator of a person who suffered a heart attack having a subsequent heart attack is depression. Doctors often downplay this, but it is very important. Doctors often focus on cholesterol, hypertension, etc., to decrease heart attack risk, but mental health and stress reduction are actually more important.
The heartache that comes with depression can increase the likelihood of a heart attack. In fact, a recent study showed that a person with a depressive disorder and a heart condition were five times more likely to die than a person with depression alone or a heart condition alone. The actual medical term for this deeply emotional mind/body experience is called stress cardiomyopathy. You might know the colloquial term better: a broken heart.
When I say depression, I'm not talking about losing 20 bucks in the office Super Bowl pool. A more passive negative emotional state over the long-term is strongly associated with heart disease. In fact, people with depression are statistically four times more likely to have a heart attack than people who are not depressed. A feeling of helplessness appears to weaken the immune system. Beyond that, we need to learn a lot about how the depressed state of mind affects the body; what we know now is that it does affect it profoundly.
For instance, one study has shown that depression increases platelet aggregation, which means that being depressed may make you more prone to arterial clotting and arterial aging. Seeking professional help and managing depression requires recognizing it in yourself or friends, and getting help or helping your friends get help results in more than a 90 percent reduction in symptoms and consequences in just three months. Seeking help, whether through therapy or medication, is a needed first step to help you and your heart.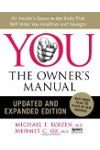 Coronary heart disease is caused by the hardening of arteries due to the build up of plaque over time. The six primary lifestyle risk factors are high blood pressure, high cholesterol, obesity, inactivity, diabetes and smoking. While depression is not one of these factors, depression makes it difficult to maintain a healthy, active lifestyle. Depression can also lead to anxiety and stress, factors which can worsen heart problems. Clinically depressed women are two to three times more likely than non-depressed women to develop coronary heart disease. New studies suggest that depression may not only increase the severity of heart disease, but also be a risk factor for its development.
The contents of this website are for informational purposes only and are not intended to be a substitute for professional medical advice, diagnosis, or treatment. Nor does the contents of this website constitute the establishment of a physician patient or therapeutic relationship. Always seek the advice of your physician or other qualified health provider with any questions you may have regarding a medical condition.
Depression is a common response to a diagnosis of heart disease. It is also a risk factor for heart disease. Up to 15 percent of people with heart disease experience major depression, whereas about 20 percent of people who have had a heart attack or coronary artery bypass surgery experience major depression. But many more people with heart disease experience some symptoms of depression, which may include:
Withdrawal from activities (for example, lack of motivation or lack of confidence in your cardiac rehabilitation program or another medical treatment program)
Lack of social support, or not responding when visiting with friends and family
Increased negative thoughts
Lack of experiencing pleasure
Tearfulness
Thoughts of suicide
If you feel you may be depressed, speak to your doctor immediately. Go to the emergency room if you are having thoughts of suicide. Psychotherapy or medication treatment may help you with your symptoms of depression. Remember, the greater your depression, the greater your risk of cardiovascular disease. Seeking treatment for depression as soon as possible will not only help alleviate the depression, it will also help you in managing your heart disease.
While it remains somewhat elusive to scientists as to exactly why depression is linked to heart disease, they do know that it can increase the production of stress hormones in the body. Stress hormones, like adrenaline and cortisol, can make the heart rate speed up and raise blood pressure.
This content originally appeared on HealthyWomen.org.
Continue Learning about Depression Causes & Risks