Infections following a silver dental filling are generally uncommon. However, if you are experiencing pain in the jaw or tooth, or have swelling or pus, call your dentist immediately.

Continue Learning about Dentures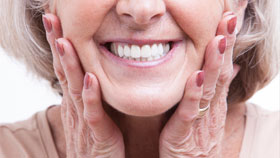 Dentures are false teeth used to replace natural teeth. There are two types of dentures: complete dentures, which can be used for the upper or lower jaw (or both if needed), and partial dentures, which replace only some teeth.