The fee for immediate dentures is often somewhat higher than non-immediate dentures. There is additional time spent preparing the stone models for denture fabrication, achieving proper esthetics with anterior teeth (since often these teeth cannot be evaluated in the mouth), and challenges with impressions since remaining teeth may often be somewhat mobile. Also because the dentures are inserted immediately following the extraction of the remaining teeth, usually there are multiple adjustment visits to adjust the bite, achieve patient comfort and evaluate healing.

The actual fee varies from office to office, the area of the country and section of city. In addition, cost may vary depending on difficulty of case, materials used and many other variables.

Immediate dentures may cost about 10-20% more than a standard denture. That is, if a denture costs around $1,400, and immediate denture may cost between $1540-1680. You will also incur the cost of having the remaining teeth removed, anywhere between $150-300 per tooth. I often give my patients a discount on the surgery in these cases, if many teeth are being removed at once, I have room to reduce the price for each tooth removed.
Continue Learning about Dentures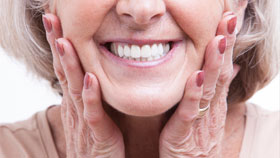 Dentures are false teeth used to replace natural teeth. There are two types of dentures: complete dentures, which can be used for the upper or lower jaw (or both if needed), and partial dentures, which replace only some teeth.