I'm sure your dentist will follow up with you after having multiple porcelain veneers placed. You should call if there is an issue with your bite, or if perhaps there is a rough spot, or a bit of unremoved bonding material somewhere that you are detecting. Your dentist will be glad to take care of the problem by polishing, or adjusting the bite so that you are comfortable!
Continue Learning about Dental Veneers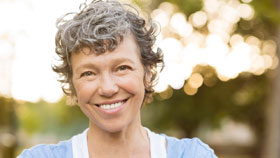 A veneer is a very thin porcelain shell that is bonded to your tooth to dramatically improve its appearance. Placed on top of your teeth, veneers can cover gaps in your teeth as well as stains or badly shaped or crooked teeth.