Composite dental veneers are usually completed in one appointment with the use of a local anesthetic, which numbs the area. To prepare the teeth, your dentist will lightly buff them to make room for the veneers. It's this part of the process that usually requires anesthesia.
Continue Learning about Dental Veneers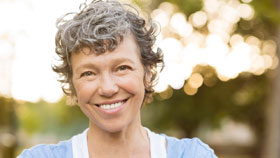 A veneer is a very thin porcelain shell that is bonded to your tooth to dramatically improve its appearance. Placed on top of your teeth, veneers can cover gaps in your teeth as well as stains or badly shaped or crooked teeth.