Porcelain Laminate Veneers (PLV'S) are thin pieces of porcelain that are bonded to the front and tips of front teeth to strengthen, modify shade, or improve alignment. PLV's are meant to be conservative restorations with minimal tooth preparation. Once bonded in place, Veneers are very strong and beautiful and last many years!
Porcelain veneers (aka "veneers") are small slivers/slices of porcelain that cover your teeth. Essentially, they are used to correct a smile, hide chipped/uneven/discolored teeth, or similar. When you see a movie star flash that smile of pearly whites, you are usually looking at porcelain veneers.
Porcelain veneers are thin pieces of porcelain adhered to the front and sides of anterior teeth. The principle is very similar to fake fingernails except for the material used and the custom fabrication of each veneer. The enamel is typically thinned approximately 0.5 mms, depending on the situation, followed by impressions which are sent to a dental lab for fabrication. Temporary veneers may or may not be needed in the interim. A few days later, the temporaries are removed; the porcelain veneers are tried in and checked for accuracy. They are then cemented with special composite cement. Porcelain veneers are highly cosmetic but can be used to repair tooth fractures on occasion. They are more conservative than full crowns.
They are thin shells of porcelain placed over your front teeth. They can enhance your smile tremendously and make you look younger. If you are interested in improving discolored teeth, or restoring chips and gaps in your teeth, or even alleviate mild crowding without orthodontics, veneers are a great choice.
Porcelain Laminate Veneers or simply "veneers" are custom-made porcelain wafers that the dentist places over the fronts of the teeth to enhance their appearance and repair damage. Veneers can dramatically change a person's smile and help improve their self-confidence. Veneers can be used to improve a wide variety of cosmetic dental problems. They can whiten stained or discolored teeth, close gaps between teeth, "correct" a crooked smile without the need for braces, repair chips and imperfections, and create a more attractive or youthful looking smile. See also:
http://www.dentalcomfortzone.com/template.php?aid=238
.
Also called porcelain laminates, veneers are undoubtedly the biggest things to hit dentistry since orthodontia. A veneer is a thin layer of porcelain that's personally designed by a specially trained technician to fit over the front and edges of a tooth. Porcelain veneers make it possible for even the most unsightly teeth to be transformed into ideal ones. Their surfaces are so dense that there's virtually no porosity, which makes them impervious to stains and plaque. Though they're quite fragile in the dentist's hands, as soon as they're bonded to the tooth, they become super-strong. Veneers are the technique of choice when you want to add significant length and cover the entire tooth.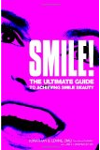 Continue Learning about Dental Veneers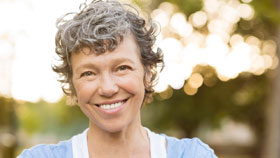 A veneer is a very thin porcelain shell that is bonded to your tooth to dramatically improve its appearance. Placed on top of your teeth, veneers can cover gaps in your teeth as well as stains or badly shaped or crooked teeth.