Porcelain dental veneers are a beautiful way to correct stained, chipped, or crooked teeth. By placing glass-like ceramic porcelain on the surface of teeth, dentists can provide patients with bright, straight, and natural looking smiles.

The glass-like ceramic that forms porcelain veneers closely resembles natural tooth enamel. This is because, much like real tooth enamel, porcelain veneers are translucent. When light strikes a natural tooth's surface, it is not immediately reflected off. Instead, it penetrates the tooth enamel and reflects off the opaque dental dentin that lies just beneath. This translucent effect is what gives teeth their luster. By replicating this, porcelain dental veneers provide patients with bright, natural looking smiles.

Porcelain dental veneers can also cover and repair cracked and chipped teeth. Because porcelain veneers are custom made and fitted to your teeth by a skilled cosmetic dentist, you can customize and improve much more than just the color of your teeth. Crooked and chipped teeth can have their appearances improved to give you a beautiful new smile. Any broken teeth can be repaired using dental crowns, or caps, that can be color matched to your dental veneers.
Continue Learning about Dental Veneers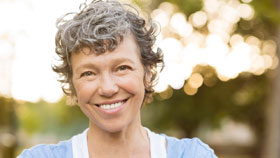 A veneer is a very thin porcelain shell that is bonded to your tooth to dramatically improve its appearance. Placed on top of your teeth, veneers can cover gaps in your teeth as well as stains or badly shaped or crooked teeth.