There are several benefits to getting composite dental veneers. They are less expensive than porcelain dental veneers and can usually be completed in one appointment. Composite dental veneers are a great alternative to crowns, and can improve the appearance of your smile by masking chips, gaps, and tooth discoloration.
Continue Learning about Dental Veneers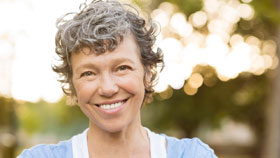 A veneer is a very thin porcelain shell that is bonded to your tooth to dramatically improve its appearance. Placed on top of your teeth, veneers can cover gaps in your teeth as well as stains or badly shaped or crooked teeth.