Composite dental veneers are thin slices of composite resin that go over the front of your teeth. They are similar to porcelain veneers, the biggest difference being they are made of a different substance. Like their porcelain cousins, composite veneers are used to correct imperfections in one's smile, and give a "red carpet" look.

The biggest difference between the two is price, and time. Composite are cheaper, and take less time to implement. However, in my mind, they aren't quite as sturdy as porcelain, and will not last as long.
Composite dental veneers are thin shells of tooth-colored composite resin that are bonded to the front parts of teeth in order to correct cosmetic defects. Composite veneers, and another type of veneers made of translucent porcelain can improve the look of a tooth without cutting it down to place a crown. Composite and porcelain veneers are custom made to fit over teeth and improve their color, shape and overall appearance.

Continue Learning about Dental Veneers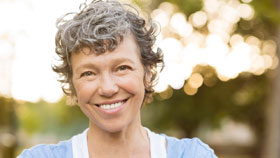 A veneer is a very thin porcelain shell that is bonded to your tooth to dramatically improve its appearance. Placed on top of your teeth, veneers can cover gaps in your teeth as well as stains or badly shaped or crooked teeth.