There are many ways a person can improve their smile without getting porcelain veneers. In some cases, tooth whitening and tooth shaping can dramatically improve someone's smile. Once the teeth are whitened, it may be necessary to replace old and discolored fillings in the front teeth to match the new whiter color. Teeth that are crooked can be corrected with braces to improve their appearance.
Continue Learning about Dental Veneers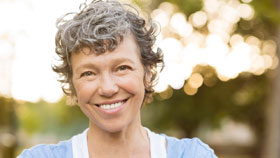 A veneer is a very thin porcelain shell that is bonded to your tooth to dramatically improve its appearance. Placed on top of your teeth, veneers can cover gaps in your teeth as well as stains or badly shaped or crooked teeth.