If you are considering veneers, you should consult with your dentist to ensure you are a candidate. Your dentist will also offer advice for preparing for veneers to be placed. On the visit prior to receiving the veneers, your dentist will take a mold of the tooth or teeth that will be getting veneers. From this mold the veneer will be created in a dental lab.

Placing veneers is usually an irreversible process, because it's necessary to remove a small amount of enamel from your tooth to accommodate the shell. Your dentist may recommend that you avoid some foods and beverages that may stain or discolor your veneers such as coffee, tea or red wine.
Placement of porcelain veneers is one that requires the skill, precision, and artistry of a talented cosmetic dentist. Having your smile made over with veneers usually takes about three office visits.

In the first visit, a dentist will first plan your new smile by determining what size, shape, and type of veneers will best complement your smile, face shape, and aesthetic desires. Next, he will carefully prepare the teeth by removing a small amount of enamel to accommodate the veneer. He will then place temporary veneers to protect the teeth while the permanent version is crafted in a dental laboratory.

When the permanent veneers are ready, you will return for your third visit to have your permanent veneers placed. This is the final step in your smile transformation, and you can leave the dentist's office with a brand new, beautiful smile.
Preparation for veneers includes initial consultations, tooth preparation and having impressions taken. The veneers are then made in a dental laboratory. Your next visit will involve the actual physical preparation. About half a millimeter of the surface of the teeth are removed to compensate for the veneer's added thickness to the tooth. The dentist then bonds and sculpts the material onto your teeth.
Continue Learning about Dental Veneers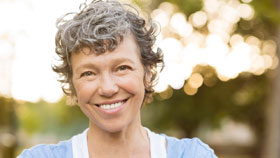 A veneer is a very thin porcelain shell that is bonded to your tooth to dramatically improve its appearance. Placed on top of your teeth, veneers can cover gaps in your teeth as well as stains or badly shaped or crooked teeth.