Almost all Veneers are porcelain. yes, there are other substances (like composite resin), but the comparison is not close. Porcelain lasts three times as long, and are easier to maintain. if you are getting veneers, get porcelain. They are more expensive, but in this case, it's well worth the $$ spent.
Most dental veneers are made from porcelain. Some veneers are made of composite but they are not as durable or as cosmetically pleasing as porcelain dental veneers.
Continue Learning about Dental Veneers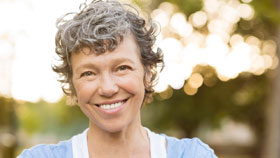 A veneer is a very thin porcelain shell that is bonded to your tooth to dramatically improve its appearance. Placed on top of your teeth, veneers can cover gaps in your teeth as well as stains or badly shaped or crooked teeth.