Porcelain veneers may often cost approximately the same as a crown, sometimes even more. They also must often be done on multiple teeth to achieve the desired esthetic result; therefore, four, eight or even ten teeth may have to be veneered. For example, in the upper arch this would mean the four front teeth, first premolar to premolar or second premolar to second premolar. This is necessary to avoid color matching problems and a dark "drop-off" in shade when smiling.

Fees for any dental service may vary depending on where you live or where your dentist is located (area of country, urban, suburban, center of town, etc.). In addition there are always going to be a range of fees for the same service. This may depend on the experience of the dental practitioner, materials used, esthetic demands of the procedure and complexity of the treatment or procedure.

You may be able to find average fees for dental treatment in your area, but as with most other things just because a product or service may be the cheapest, does not necessarily mean it is the best. Also, you must feel confident in the dentist providing your care.
Porcelain dental veneers are a beautiful way to correct stained, chipped, or crooked teeth. By placing glass-like ceramic porcelain on the surface of teeth, dentists can provide patients with bright, straight, and natural looking smiles. If you are considering dental veneers but would like more information about the process of placing porcelain veneers and the cost of treatment, please read the information below and contact a dentist in your area.

How Much Do Porcelain Veneers Cost:
The cost of porcelain veneers depends on the number of teeth being treated. Porcelain veneers generally cost from $700 to $2,000 per tooth. When considering the cost of porcelain veneers, you must take into account their longevity and attractiveness. Porcelain veneers are long lasting alternatives to other treatments that cost less but must be repaired more often and lose their cosmetic appeal more quickly. The cost of porcelain veneers typically translates to the part of the country you live in and the dental lab that the dentist chooses to use.
Continue Learning about Dental Veneers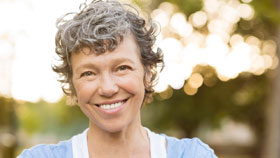 A veneer is a very thin porcelain shell that is bonded to your tooth to dramatically improve its appearance. Placed on top of your teeth, veneers can cover gaps in your teeth as well as stains or badly shaped or crooked teeth.