Steps to place composite resin veneers (made from a tooth-colored filling material bonded onto the tooth) include:
After the tooth is prepared or reshaped, the dentist carefully bonds and sculpts the composite material in a shade that is best for you.
A special light is used to harden the composite and bond it to your tooth.
The veneer is smoothed and polished to look like a natural tooth.
Continue Learning about Dental Veneers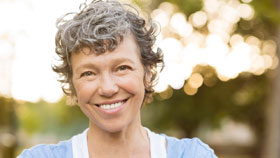 A veneer is a very thin porcelain shell that is bonded to your tooth to dramatically improve its appearance. Placed on top of your teeth, veneers can cover gaps in your teeth as well as stains or badly shaped or crooked teeth.