Composite dental veneers are an increasingly popular choice for people who want to improve their smiles. In the past, the only way to correct imperfections was to cover the tooth with a crown. Composite veneers, or veneers made of porcelain, can correct chipped teeth, teeth that are slightly crooked and stained, and teeth that are different lengths. Veneers also can be used to close gaps between teeth. Porcelain veneers are more expensive than composite veneers, but porcelain veneers tend to be more durable.
Continue Learning about Dental Veneers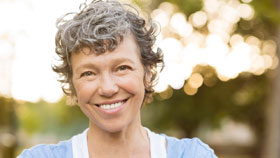 A veneer is a very thin porcelain shell that is bonded to your tooth to dramatically improve its appearance. Placed on top of your teeth, veneers can cover gaps in your teeth as well as stains or badly shaped or crooked teeth.