If you are pregnant and are considering composite dental veneers, inform your dentist and OB/GYN to make sure they agree it is safe. In general, it is best to wait until after your pregnancy to have any procedure that is not a necessity or an emergency.
Continue Learning about Dental Veneers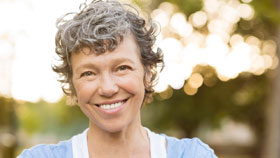 A veneer is a very thin porcelain shell that is bonded to your tooth to dramatically improve its appearance. Placed on top of your teeth, veneers can cover gaps in your teeth as well as stains or badly shaped or crooked teeth.