Of the different types of veneers available, I like porcelain the best, because it's easily the strongest, best looking, most resistant to staining, and will last the longest. Porcelain veneers can give you a flawless smile that will last for years and years. I realize they cost more than other types of veneers, but in my mind, the cost is justified. They're simply better quality, and will stand up to the rigors your mouth will put them through.
Veneers can be used to improve a wide variety of cosmetic dental problems. They can whiten stained or discolored teeth, close gaps between teeth, "correct" a crooked smile without the need for braces, repair chips and imperfections, and create a more attractive or youthful looking smile. The procedure usually involves removing only a thin amount of the outermost layer of the tooth, called the enamel. The dentist then takes molds (impressions) of the mouth. Temporary veneers are then placed for the patient to wear while the permanent veneers are being made. Next, the laboratory carefully crafts the porcelain into veneers. The dentist then bonds the veneers onto the fronts of the teeth, improving both their appearance and strength. The procedure usually takes about two weeks from start to finish, and can be completed more quickly if necessary.
Porcelain veneers offer the following advantages:
They're significantly more resistant to staining than bonding. In fact, veneers stain less than natural tooth enamel.
They're significantly more resistant to chipping than bonding.
Gum tissues tolerate porcelain well because its surface is so slick and smooth, so there's less likelihood of gum problems arising.
Veneers are sturdy, and can take the average beating that natural teeth normally endure.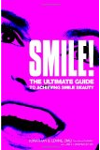 Continue Learning about Dental Veneers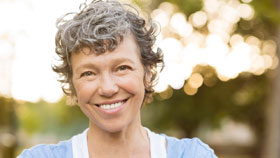 A veneer is a very thin porcelain shell that is bonded to your tooth to dramatically improve its appearance. Placed on top of your teeth, veneers can cover gaps in your teeth as well as stains or badly shaped or crooked teeth.