Braces move teeth by placing pressure on the teeth that creates inflammation in the surrounding ligaments. This inflammation stimulates the body to move the teeth (relieving the pressure). Unfortunately, this inflammation also causes pain. It doesn't matter if the pressure comes from regular braces, clear braces, or Invisalign. If the teeth are being moved, there will be discomfort. Luckily it only lasts for a couple of days!
Continue Learning about Oral Health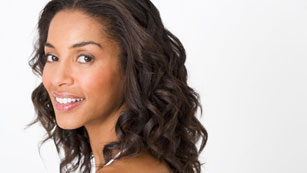 For good oral health, you need fluoride toothpaste, a soft-bristled toothbrush, floss, and an antiseptic or anti-microbial mouth rinse. The American Dental Association recommends brushing teeth at least twice daily with short back...
-and-forth motions, not vigorous scrubbing.
More