You might remember from high school chemistry that pH is a measure of acidity or alkalinity, ranging from one (acidic) to 14 (alkaline, or basic). The pH of water, which is neutral, is seven. The pH of the mouth is important because a low or acid pH demineralizes teeth and creates an environment for the bad bacteria that cause gum inflammation to thrive. Pregnant women and people on prescription medications both have changes in mouth pH and need to be even more proactive about their oral health to prevent cavities and periodontal disease.
This content originally appeared on
doctoroz.com.
Continue Learning about Oral Health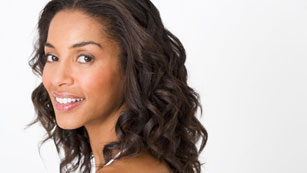 For good oral health, you need fluoride toothpaste, a soft-bristled toothbrush, floss, and an antiseptic or anti-microbial mouth rinse. The American Dental Association recommends brushing teeth at least twice daily with short back...
-and-forth motions, not vigorous scrubbing.
More