Dental radiographs (x-rays) are an important examination tool necessary for a complete evaluation of the patient's oral health.

There radiographs provide necessary information regarding decay on the various sides of the teeth, supporting bone structure and bone loss related to gum disease, abscesses at the tips of the teeth, changes in the bone related to the bite, impacted wisdom teeth, growths, cysts and many other pathologies that do not make for pleasant reading.

A complete set of radiographs is usually taken no more than once every five years or so. Of course, there are circumstances that dictate that more frequent radiographic evaluation be made. In addition, periodic cavity-detecting x-rays may be indicated, along with individual radiographs to evaluate and/or diagnose a specific problem.

It is important to remember that just because you, the patient, can't see or feel a problem, does not mean that it is not there.
If dentists had X-ray vision like Superman there would be no need for X-ray's. Since that is not the case X-ray's or radiographs are very necessary and valuable tool to detect things going on inside the bone and between teeth.

There are different types of X-rays taken. Typically a full set of x-rays consists of periodicals and bitewings. Periodical X-rays help to see the health of teeth at the end of the tooth and around the tooth. Bitewing's help to see the health of teeth between the teeth. From these X-rays dentists can detect periodontal (gum) disease, cavities, abscesses/cysts, tumors, and infections. Many of these findings can be silent and asymptomatic. If caught early it can be treated early and prevent more invasive treatment and/or prevent pain.
X-rays help your dentist see things the naked eye can't. Watch as Dr. Maria Lopez Howell explains why x-rays are such valuable tools.
Continue Learning about Oral Health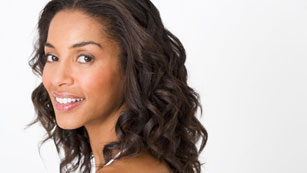 For good oral health, you need fluoride toothpaste, a soft-bristled toothbrush, floss, and an antiseptic or anti-microbial mouth rinse. The American Dental Association recommends brushing teeth at least twice daily with short back...
-and-forth motions, not vigorous scrubbing.
More