Edentulism, or missing natural teeth, can make it harder to chew certain foods, and some of the foods you may be avoiding could be beneficial to your health.

If you're unable to chew your food well, you may start avoiding certain foods altogether -- for instance, you may eat soup instead of salad. While a softer, or liquid, diet does not automatically mean that you will become malnourished, limiting your diet may increase your risk.

If you no longer have your natural teeth, make an appointment with your doctor or dentist. He or she will discuss tooth replacement options, and may suggest a visit to a nutritionist to make sure you're eating a healthy and nutrient-rich diet.

Edentulism often causes difficulty chewing, swallowing, and talking. Once you develop partial or total edentulism, you may have a hard time getting the nutrition that you need in your diet because you cannot chew certain foods. This can lead to malnutrition in some individuals.
Continue Learning about Oral Health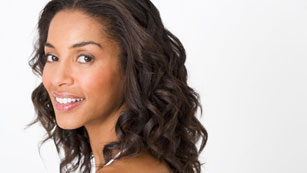 For good oral health, you need fluoride toothpaste, a soft-bristled toothbrush, floss, and an antiseptic or anti-microbial mouth rinse. The American Dental Association recommends brushing teeth at least twice daily with short back...
-and-forth motions, not vigorous scrubbing.
More