Digital x-rays have many advantages over the traditional film. The greatest advantage to a patient is that they require a significantly reduced radiation exposure. Something else that patients and dentists alike appreciate about digital x-rays is that both can easily see and discuss what the images reveal. Digital radiographs are much easier for a dentist to read because they are much larger, the image can be adjusted on the screen, revealing conditions much more clearly. With better pictures comes better diagnosis and better treatment for patients.

From and environmental standpoint digital x-rays easily win over film. There are no chemicals to discharge into waste water or otherwise manage according to laws governing hazardous materials. With digital x-rays everybody wins; patients who get lower radiation, better diagnosis and treatment, better understanding of the conditions in their mouths; dentists who can more clearly see and diagnose and more effectively communicate with their patients; and the environment through fewer chemicals to pollute.
The practice of dentistry uses digital x-rays because they have many benefits over film x-rays. Digital x-ray images can be simpler to make, provide enhanced pictures and can save time for the dental team. They also make it easier for us to show these images to you, our patient.
Continue Learning about Oral Health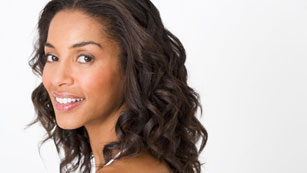 For good oral health, you need fluoride toothpaste, a soft-bristled toothbrush, floss, and an antiseptic or anti-microbial mouth rinse. The American Dental Association recommends brushing teeth at least twice daily with short back...
-and-forth motions, not vigorous scrubbing.
More