Dental radiographs are an essential diagnostic tool for evaluation of your oral health. Even with a thorough visual clinical examination there may be conditions that can only be detected with radiographs.

Usually a complete series of oral radiographs, or the equivalent, is indicated when you start with a new dentist. Depending on when previous radiographs were taken, this may be postponed if previous radiographic series can be transferred from your last dentist. Also depending on the condition of your teeth periodic cavity-detecting radiographs are usually indicated every one to two years. Although dentists, just as patients, want to minimize patient radiation exposure, the frequency with which radiographs are advised may vary depending on the condition of the patient's teeth including decay, frequency of decay detected and periodontal disease.
How often x-rays (radiographs) should be taken depends on your present oral health, your age, your risk for disease, and any signs and symptoms of oral disease you may be experiencing. For example, children may require x-rays more often than adults. This is because their teeth and jaws are still developing. Also their teeth are more likely to be affected by tooth decay than those of adults. Your dentist will review your history, examine your mouth and then decide whether or not you need radiographs.

If you are a new patient, the dentist may recommend radiographs to determine the present status of your oral health and to help identify changes that may occur later. A new set of x-rays may be needed to help your dentist detect any new cavities, determine the status of your gum health or evaluate the growth and development of your teeth. If a previous dentist has any radiographs of you, your new dentist may ask you for copies of them. Ask both dentists to help you with forwarding your x-rays.
Continue Learning about Oral Health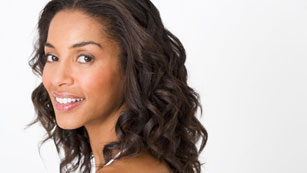 For good oral health, you need fluoride toothpaste, a soft-bristled toothbrush, floss, and an antiseptic or anti-microbial mouth rinse. The American Dental Association recommends brushing teeth at least twice daily with short back...
-and-forth motions, not vigorous scrubbing.
More