If a tooth has been knocked out, gently rinse it off and put it in a cup of milk or wrap it in a clean cloth or gauze. This will keep the tooth moist and safe. Go to the dentist right away. The tooth can often be replanted successfully within an hour of the injury.

If the tooth is broken, the dentist can smooth it with a special drill. Sometimes the tooth can be restored with a filling. Your child may need a crown to repair the tooth.

To prevent dental injuries, do not allow your child to wear retainers, bridges or partial dentures when playing sports. Do have your child wear a properly fitted mouth guard.
If you have a knocked-out tooth, keep the tooth moist at all times. Hold the tooth by the crown, and if the tooth is dirty, rinse the root in water. Do not scrub the tooth or remove any attached tissue fragments. The tooth must not be left outside the mouth to dry. If possible, gently insert and hold the tooth in its socket. If it cannot be replaced in the socket, put the tooth in a container with milk. Take your tooth to a dentist as soon as possible -- ideally, within 30 minutes after reinsertion.
If your tooth is knocked out, recover it by holding the crown, not the root or roots (some teeth have multiple roots). If the root(s) are damaged, the dentist may not be able to save. Place the tooth in a container with a lid. Call your dentist, 911, or proceed directly to an emergency room. There are usually emergency dentists on call.
Continue Learning about Oral Health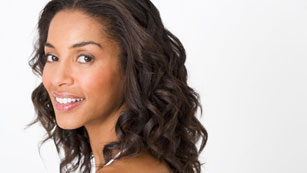 For good oral health, you need fluoride toothpaste, a soft-bristled toothbrush, floss, and an antiseptic or anti-microbial mouth rinse. The American Dental Association recommends brushing teeth at least twice daily with short back...
-and-forth motions, not vigorous scrubbing.
More